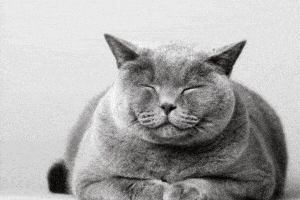 Sharing my new breeder chronicles isn't something that I particularly like to do. I've already let out a tidbit of that story and already, breeders are bashing it for one reason or the other. I guess what they don't recognize is that it's my story. This really happened to me, and it also happens to other people.
If you're wondering How to Start a Breeding Cattery, then Cat Breeder Sensei is for you. Don't worry about being judged or bashed for your mistakes. Everyone will make mistakes, that's how we learn. <3
Cat Breeder Sensei was created to bring positive change to the community. No more gossip, no more criticizing, no more backstabbing. Instead, a positive vibe where we all share the same love for our beautiful Pedigree cats.
This is my story. (Just some of it, but you'll get a general idea)
---
New Breeders Have a Place to Call Home
Everything we do in life, we have to learn from mistakes. There's really no better way to learn than to experience it first hand. Being a new breeder is scary. You want to do the right thing and provide a safe haven for your animals. That's why getting some of the basic information that will catapult you by years is extremely helpful.
With so many different opinions about how to breed cats, it may be hard to decide where to turn for information. The best you can do is find someone that you trust and follow their advice. This website may contain some personal opinions based on experience, but it also includes facts.
If you're looking for a comfortable place to start learning how to breed cats, then you're in the right place.
The difference between knowledge and wisdom is experience.
Do You Have a Similar "New Breeder" experience?
Were you welcomed into the cat breeding space with welcome arms? Did you start out with a mentor? How difficult is it for you to find the information that you're looking for? Are you trying to learn How to Breed Cats but being met with resistance? We're here to change that!
We want to hear your stories! Leave a comment below and tell us about your experience. Did you feel discouraged at some point and decided to solider on? Good for you!