Breeders Who Took Complete Guide to Breeding Pedigree Cats Course Said…
Absolutely fantastic course! Have learned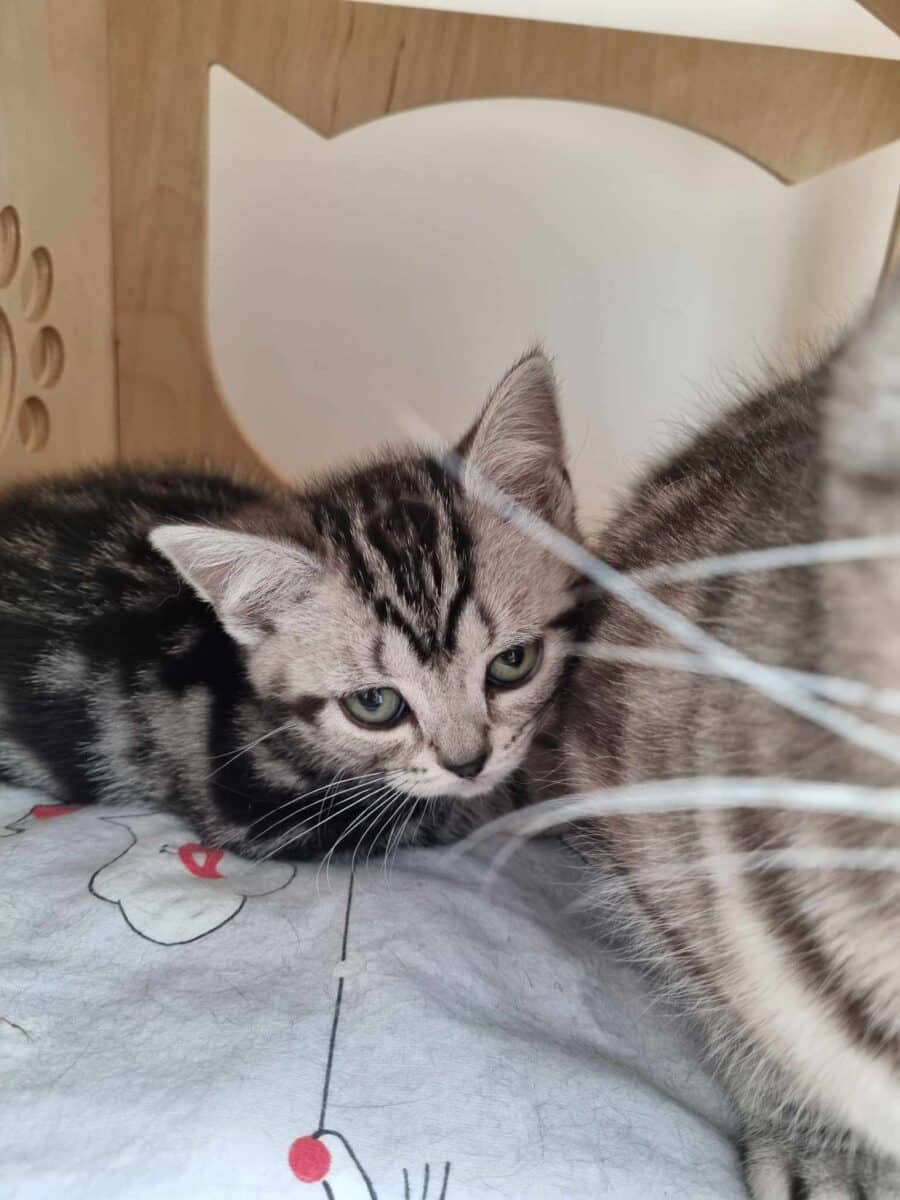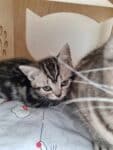 Absolutely fantastic course! Have learned a lot! Thanks so much for creating such informative course. I am planning to do the other course offered by Cat Breeder Sensei as the content is very well presented and crucial for anybody thinking about having a cattery.
Kate W.
The course was wonderful! I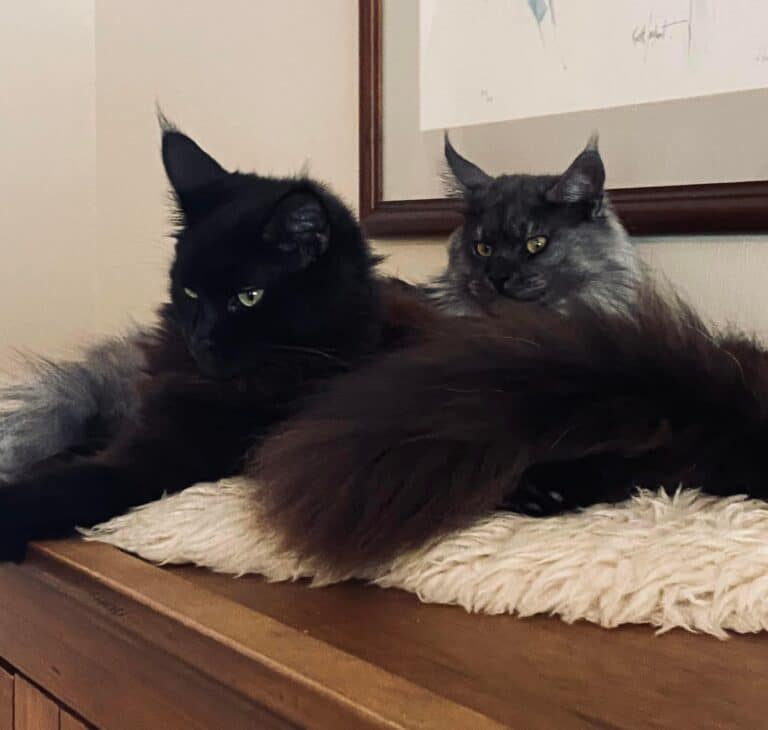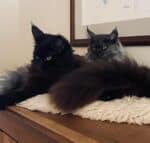 The course was wonderful! I am a new breeder and have so much to learn. It was a great comprehensive overview but presented in a way that made the subject matter easy to understand and apply. I will be referring back to the material frequently.Thank you so much for offering this course!
Terry Roenigk
Its a great course for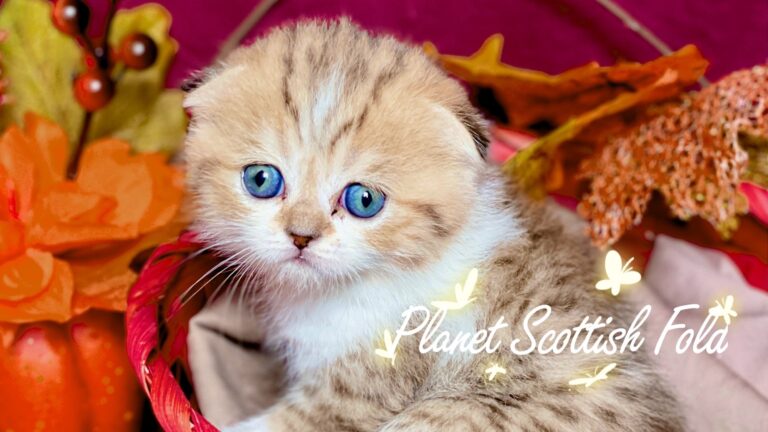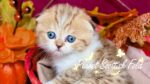 Its a great course for beginners to learn the basics. I've learned quite a bit even as an experienced breeder.
I loved that the course provided a full template of a contract, that really impressed me!
The course covers pretty much everything to understand breeding and to start breeding.
I think it'll be a great idea to make a more in depth course for more advanced breeders as there is always more to learn in breeding and selling.
Tracy is great at what she does, so I recommend any of her courses and podcasts.
Nataliya Tsinker
I was able to confirm my research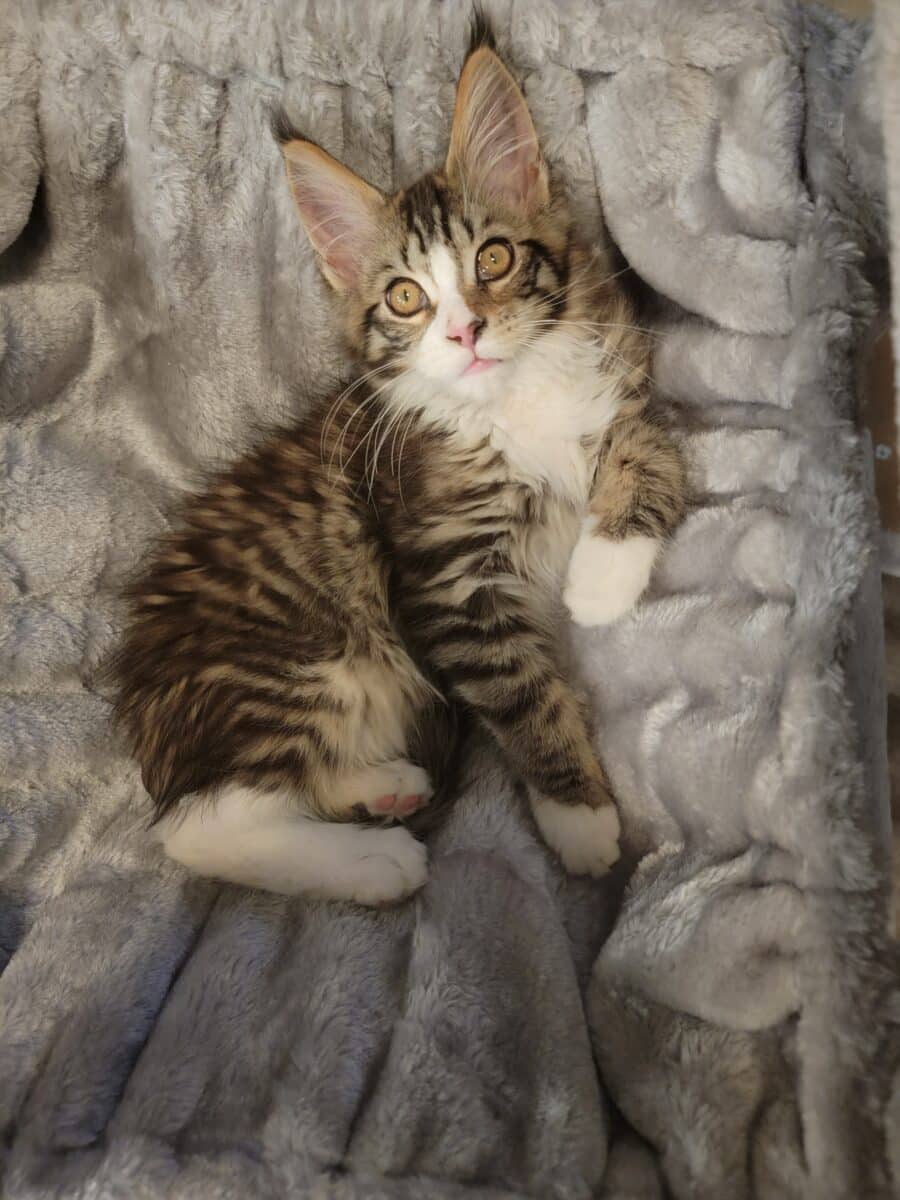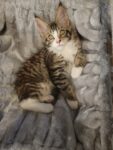 I was able to confirm much of my research in this course. I also learned things I had not looked into.
Ines Romero
This class was very informative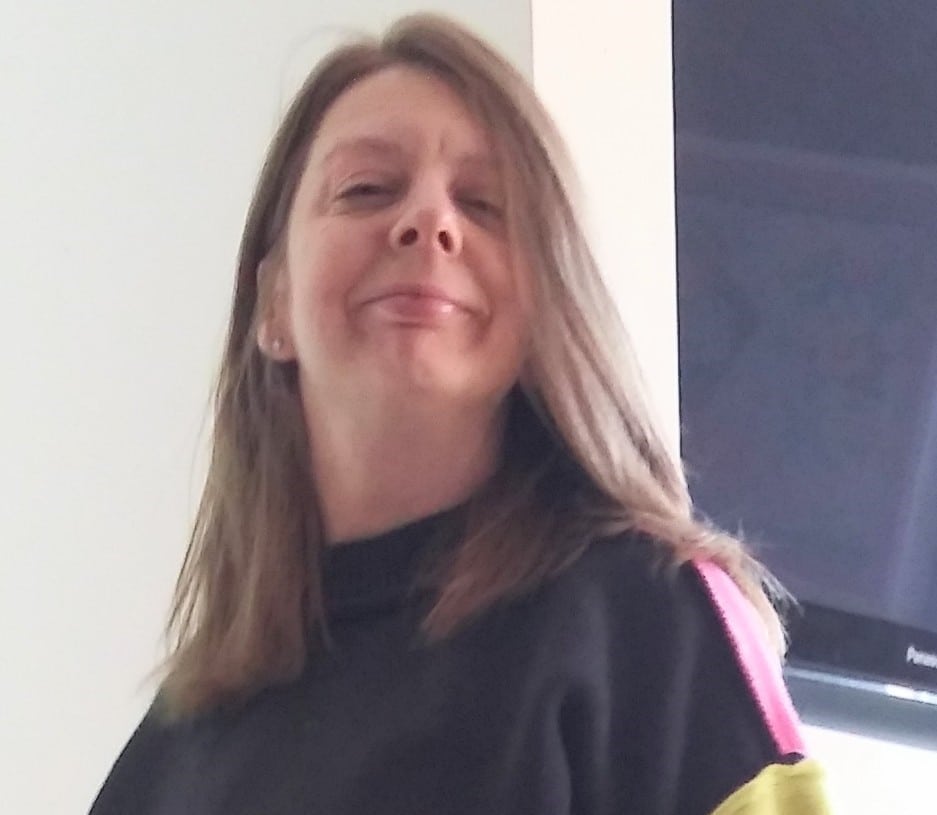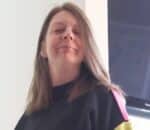 This class was very informative. I learned a lot. For just a couple of examples, I didn't know that a male needed three females to keep him content or that blood type considerations were crucial for survival of the kittens. I would recommend this course to anyone considering breeding pedigree cats.
Amy Berger
This course is a must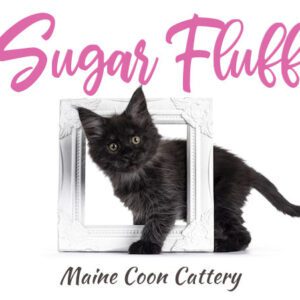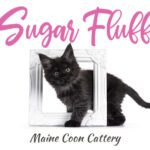 This course is a must for anyone considering breeding pedigree cats. I didn't really know where to start but this course gave me a starting point and taught me so much about things I hadn't even thought of. The way it is set up makes it so you can't just rush through it. It makes you take things one little bite at a time and gives you time to soak it in. I actually looked forward to doing my "cat homework" every day. Since I finished the course I have been reading the blog and listening to pod casts every day to continue to learn new things so that when I need the information I will have at least a tiny bit of an idea what to do about it. We are almost finished setting up our new cattery and we pick up our first kitties next week! I'm so excited for this new adventure. Thank you Cat Breeder Sensei for giving me the knowledge and confidence to get started!
Sherry Lutz
I loved this course!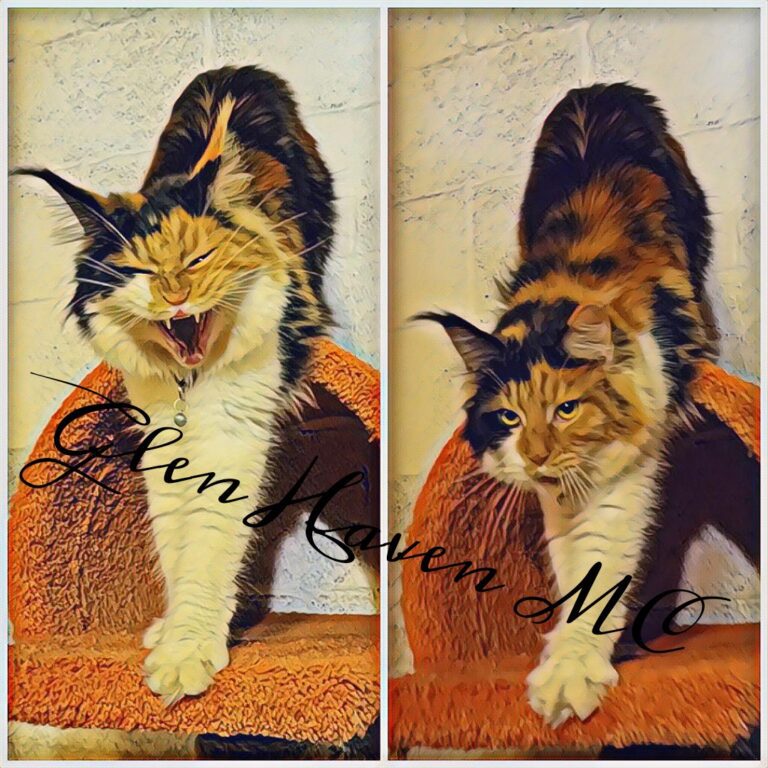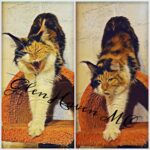 I loved this course! Very easy to understand. I learned alot. I love that you can take it on your own time!
Danielle Dugan
This was a great course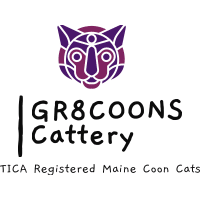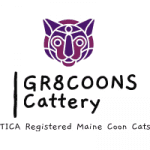 This was a great overall course, I have studied on my own for a couple of years but I think you really learn a lot more when you are actually serious about getting started. Note u know I want to learn more about the genetics and colouring!
Kelly Linnell
I was looking for this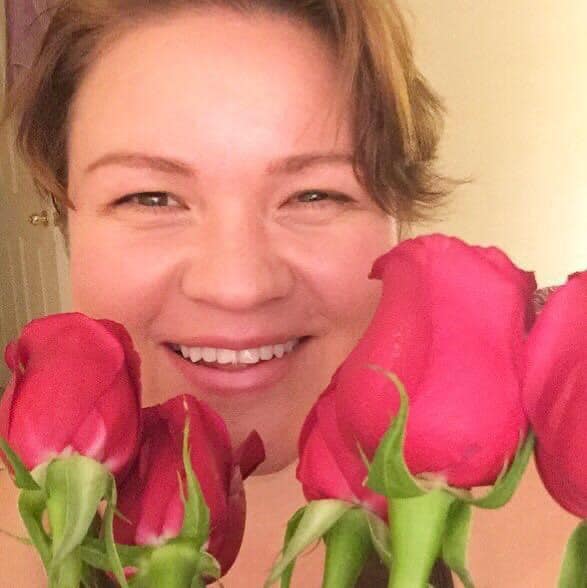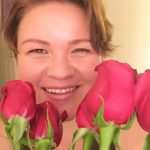 I was looking for this information all over the internet until I came across catbreedersensei web site and this course was exactly what I was looking for! Thank you for systemizing all the cat breeding knowledge in one place, I enjoyed taking the class and it answered all my questions about cat breeding . Thank you!
Marina Jones
This course was an AMAZING beginners course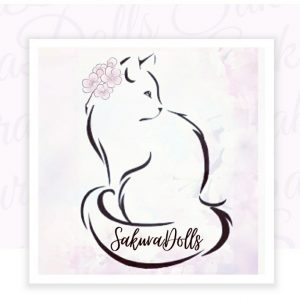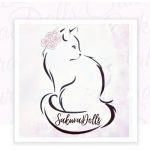 If you are brand new to breeding and don't know where to start, I HIGHLY recommend this course!
I'm a new breeder, just finally started getting my first generation cats in January 2021, and although I've spend the last year and a half doing as much in-depth research as possible on Ragdolls, husbandry, genetics, etc., I wanted to take the course to see if there was anything I might have missed or help me learn about other things I should know before my first litter arrives in December.
This course was an AMAZING beginners course!! I wish this had been around back when I first got started because having all of this information in one spot would have made all those hours of research a million time easier. It was also very interesting to see an entire overview of everything and learn more about Maine Coons.
The downloadable worksheets are super helpful, and also saved me time from having to put them together down the road when my first litter is on the way!
All in all a great job on this course and it is an extremely helpful tool for beginner breeders who have had trouble finding information on where to start – literally the only negative thing I can say about this whole course is simply that there were multiple minor typos littered throughout the lessons and quizzes that should probably be corrected for an even more professional feel.
Kaela van Outer
Very informational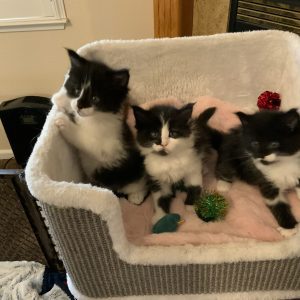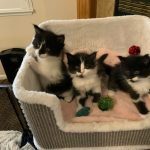 Very informational. I learned about situations I wouldn't have thought of. I learned what it really takes to be a breeder. Every breeder should take this course and use it as a building block to help their cattery grow and be successful .
Lee Anne Mayta
Don't hesitate to take this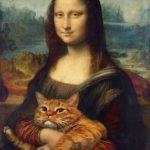 Don't hesitate to take this course!! I've learned so much and starting to breed doesn't feel so overwhelming now. The course is well structured and guides you step-by-step, while you also get fast and friendly support if you have any questions. It covers everything you need to know as a beginner and makes you feel confident and ready to open your own cattery. Highly recommend!!
Jasmina Waltz
Great Place for New Breeders to Start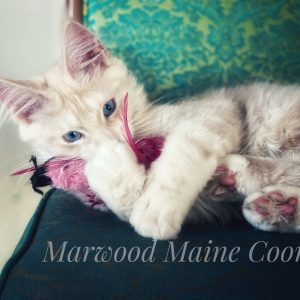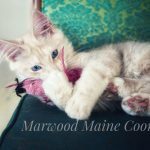 It is a very informative course, a great place for every new breeder to start.
Sandra Peacock
This course was excellent.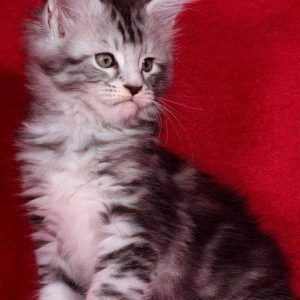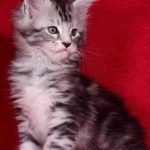 This course was excellent. It was well explained, easy to understand and the instructor was very helpful when I had questions about the course material. Her assignments gave the course material a more hands on approach, which was great! She always replied to my questions promptly and in a friendly tone. I would recommend taking the "Complete guide to breeding pedigree cats" to anyone who is considering breeding cats.
Aniko vig
Cat Breeder Sensei Complete Guide
Cat Breeder Sensei Complete Guide to Breeding Pedigree Cats really exceeded my expectations. Once I started the course I didn't want to put it down. The information was presented clearly, in a logical fashion with colorful examples that helped make it easy to understand and retain. The material was really in-depth and covered everything I wanted to know–and a lot of things I didn't even realize that I needed to know! Overall, I am extremely happy that I found this course, and would highly recommend it to anyone considering becoming a Pedigree Cat Breeder.
Jamie Liptak
Very interesting and well structure.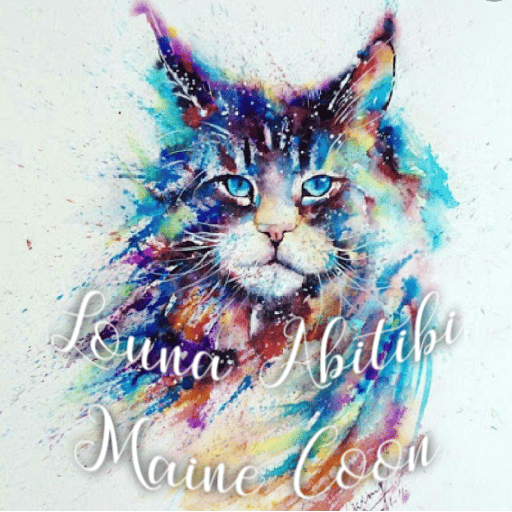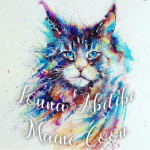 Very interesting and well structure.
Vicky Brousseau
Great Course on Breeding Cats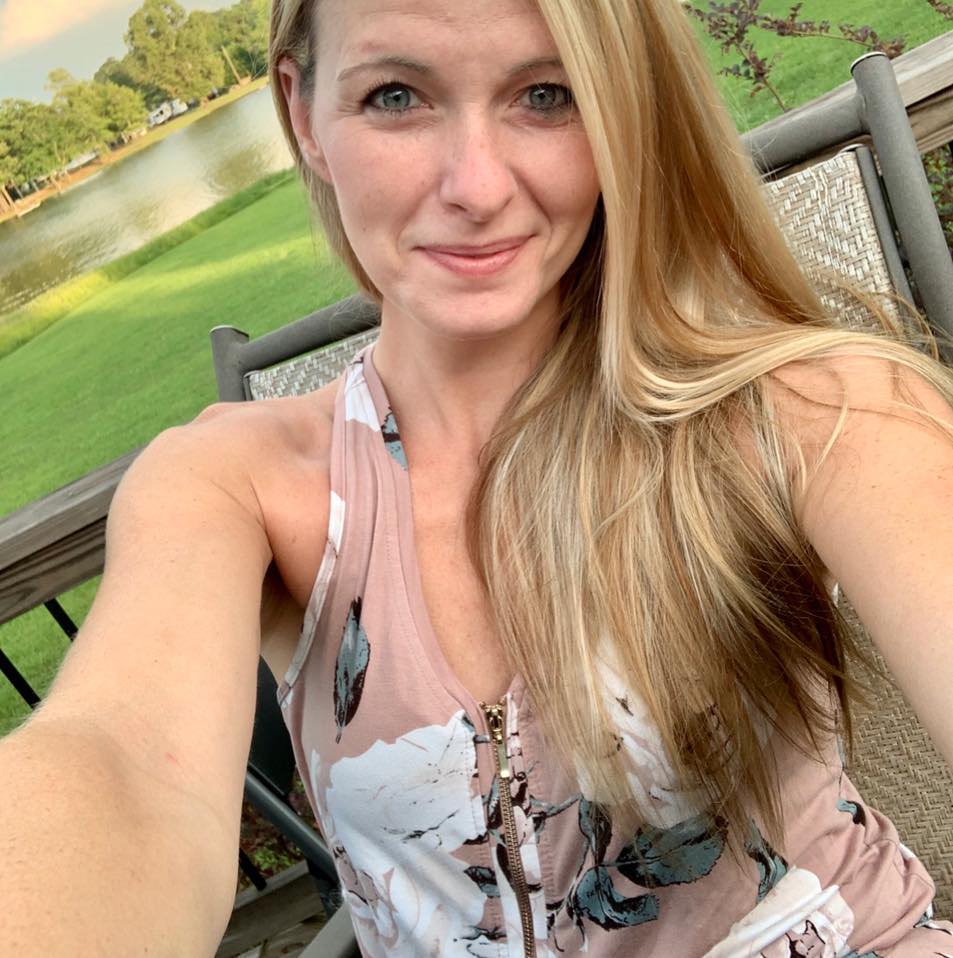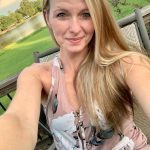 If you're searching for information on becoming a breeder you should stop now and go Sign up for this course! When I first began researching information on becoming a breeder I realized becoming a breeder was going to be difficult on my own and there is no ONE place for information. In my search I found amazing information from Sassykoonz's blog! And when I discovered there was a course by the same author, I couldn't wait to sign up! This course took me through all the basics you need to know and things you need to be aware of before beginning breeding. It has assignments that help you think and apply realistically how you may want to run your cattery. This includes legal aspects of your area to basic husbandry, financial, and registration processes and costs. She explains aspects of breeding that you don't think about when you see those beautiful shiny fluffy kittens for sale. I had been on my journey for a year when I found this course and found she had a lot of information that even my mentors did not have that had practiced breeding for many years. It is a valuable resource for any beginning breeder.
Jessica Laffosse
Breeders Who Took Cattery Business Management Mastery Said...
I can't thank Tracy and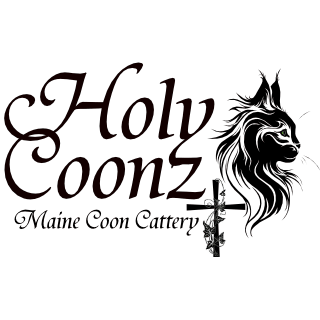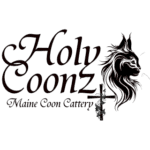 I can't thank Tracy and Mallory enough for the enormous amount of information that you both provided to help our cattery become a successful business. I truly am amazed at how efficiently your business is run and how generous you are to have shared your experience, knowledge, and expertise. I am over the moon excited to put your suggestions and strategies to work for our cattery. Your CRM program is amazing and would love to use it!! Everything is so organized and the pipeline of what to do next and the emails to adoptee parents is seamless. Bravo!!! Thank you again and I'm looking forward to what you have next to offer in how to manage your cattery business!! Much love 🙂
Terri Brock of HolyCoonz
I learned so much and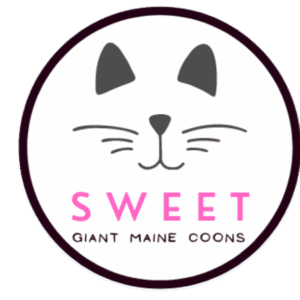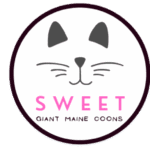 I learned so much and I am so excited to implement everything . I feel like my cattery business is ready for the next level
Angela De Filippo
This training was fabulous.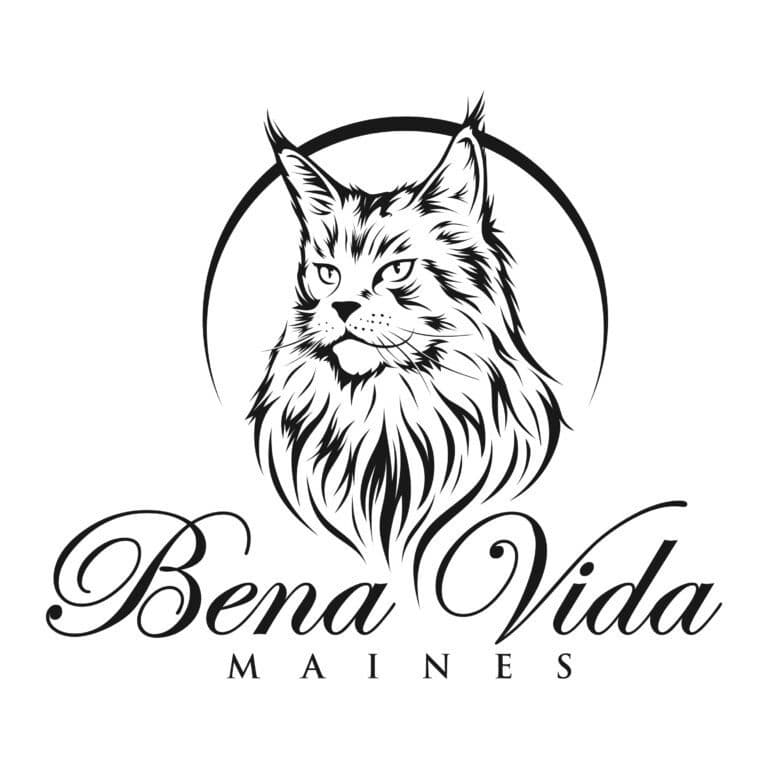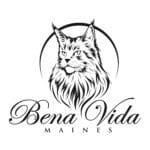 This training was fabulous. The marketing insights shared during the seminar were incredibly valuable, especially as a new breeder who is just starting out in this sometimes 'closed off' industry. Nobody seems to want to share their best practices with newbies. This training gave excellent marketing strategies, helpful links, suggestions for computer applications to make your business work smarter, and tips and tricks for taking some really stunning and professional photos of your cats. I feel so much more hopeful now that I can succeed in this industry. Cat Breeder Sensei has made my foray into Maine Coon breeding so much easier and made me a more confident breeder.
Suzanne Benavidez
Excellent! Whole different approach with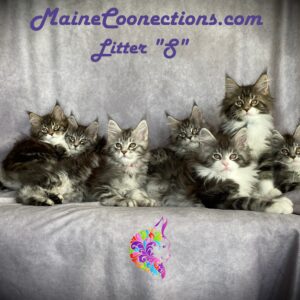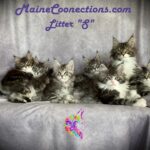 Excellent! Whole different approach with waitlists. Great marketing tips. This was a great training.
April Bishop
There was so much information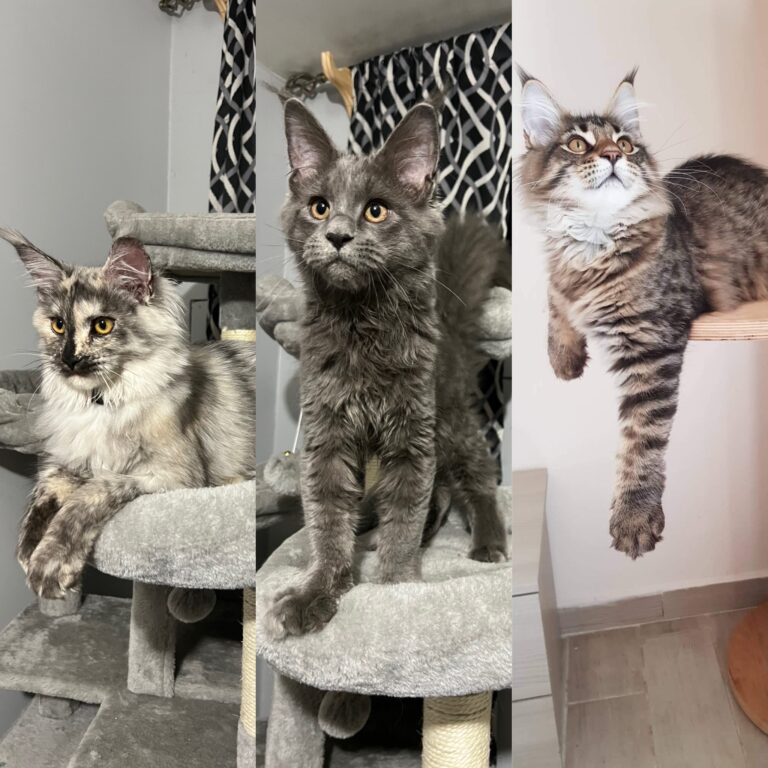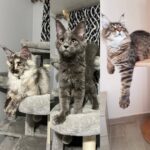 There was so much information about things I just didn't know about, plus the amazing photography suggestions.
I can't wait to get started setting up my website. I definitely need to listen to everything 3 more times.
I'm very thankful this was done to help new breeders.
Jill Hagerich
IMHO The Cat Breeder Training Was Worth Every Penny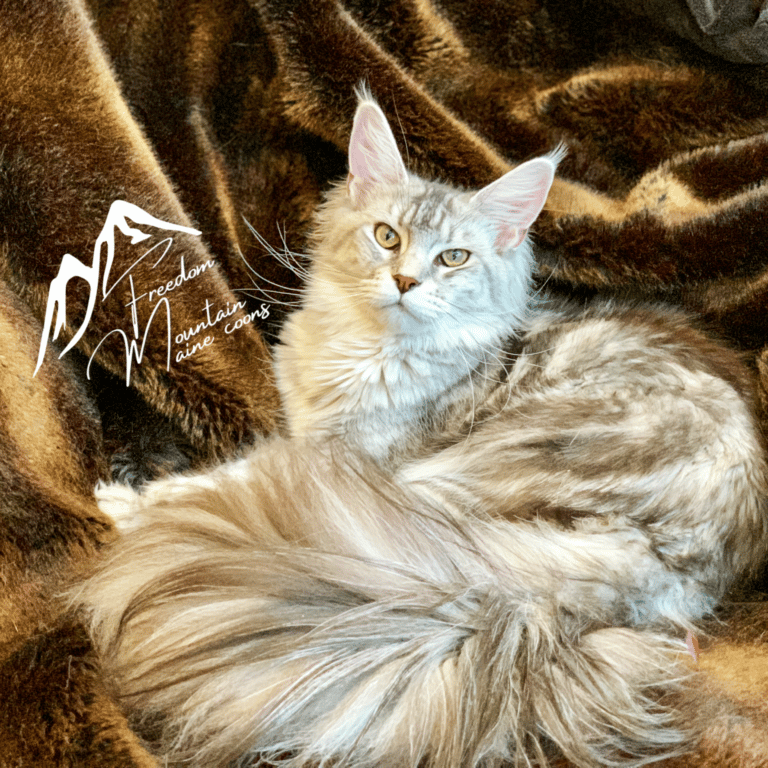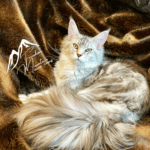 IMHO the love cat breeder training was worth every penny! I feel that The Cat Breeder Sensei team is dedicated to educating and supporting other breeders become successful. I was given a wealth of information during the training! Including, but certainly not limited to, free marketing strategies, the dos and fonts of social media, how to monitor and increase traffic to my websites and how to take photos of my beautiful cats! 10/10 I would highly recommend!
Erin Cooper
So Many Great Ideas FromThis Training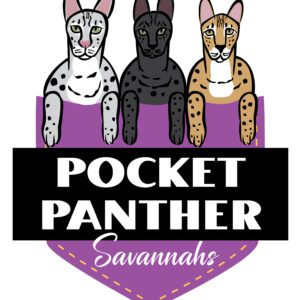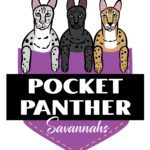 There were so many great ideas from this training. The need to get better at social media to get people to your website vs trying to advertise on Facebook. Facebook is a big place where people tend to sell Savannah Cats. I know I need to have other options and you elaborated on the web page and the funnel process that made so much sense.
You had a lot of great ideas on how to communicate with the client and you showed us quite a bit about your software program but then said it wasn't available to us. I would love if it would become available again soon with the tutorial ideas you touched on during the class. For now, I will be working more on my website, my client approval process, and my social media presence. I don't know if I will ever get to the point of them selling in 5 minutes like yours, but there is always hope.
Thanks again
Patricia Streasick
Pocket Panther Savannahs
Warren, Michigan
Patricia Streasick
Breeders Who Hired Us to Build Their Cattery Website Said...
My Website Turned Out Better Than I Imagined
It was such a pleasure to work with Tracy and Mallory. They were very professional and truly brought to life my website idea. They were easy to work with and super helpful in allowing me to decide exactly what I wanted. All of our due dates were met and I got updates almost daily on the progress of the website. They worked miracles! It turned out even better than I imagined and they were so great to help me every step of the way. I'm not techy at all but they were able to guide and explain everything to me. So easy to work with them and definitely not something you'll regret. I highly recommend!
Abby Gill
I love my new website.
I love my new website. It is very clean, professional looking as easy to navigate!! Tracy and her daughter were very easy to work with. I am someone with lots of breeding experience but 0 computer knowledge. They made everything so easy for me and were so patient in explaining what i needed to do.
Tiffany Eriavez
Yes. Informative and professional
Informative and professional
Shelli chapman
I absolutely LOVE my website.
I absolutely LOVE my website. Cat Breeder Sensei produced above and beyond what I could have imagined my website to look like. Thank goodness for their professionalism and creativity because I could never have done this on my own. Even better, they are so patient when I come to them with dumb questions on how to update or change anything. They always have time for me and respond right away. I couldn't be happier with my site.
Suzanne Benavidez
This Mother and Daughter team Creates Amazing Websites
This Mother and daughter team creat amazing websites. They work fast so be ready with all your information. They are professional and reply to each and every message quickly. My site is fabulous and I am getting ready to have them update it for me. You will love your new website.
Maria Giannini
Breeders Who Hired Us to do SEO Optimization Said...
My site is well on the way to getting more organic search hits
Set up a great plan for my site and got started increasing my rankings. My site is well on the way to getting more organic search hits thanks to this service.
Maggie
Couldn't Ask for a Better Service
I had zero traffic coming to my site when Tracy began the work on my site., and by the end of 6 months I was on the first page for my key words and was getting enquiries. Really couldn't ask for a better service
Christine Martin