Every new kitten owner is always excited to finally bring their new kitten home. It's a time of joy and thrill, meeting the new family member. Sometimes the excitement is overwhelming, and they forget to keep the kitten's comfort levels in mind.
Have you ever sent a kitten home and then about a week later you get a call from the new kitten owner saying that the kitten is sneezing and seems to have a cold? This is common with kittens. Any level of stress can trigger their immune system to respond, causing a reaction. Listen to this podcast to learn how to care for sick kittens.
As responsible breeders, it's our job to educate the buyers about how to properly care for their kitten. Let's not assume that everyone already knows how. You'd be surprised to find that most people don't practice the proper introduction process when they bring their kitten home. They assume that the kitten is just as excited as they are to meet their new environment. The kitten may SEEM happy and relaxed, but we really don't know what's going on inside.
The topics that are discussed in this Episode of Cat Breeder Sensei Says are important items to review with your new kitten owner.
---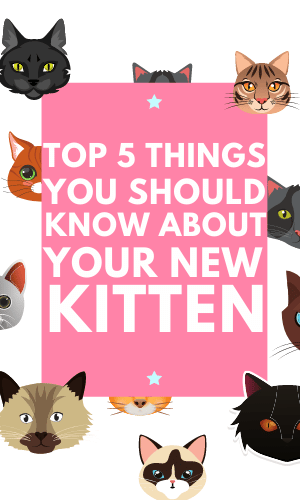 Compliments of Cat Breeder Sensei, you can download a handy unbranded PDF that talks about each of these topics. Offering these tips for new kitten owners will be very helpful. Print this out and include it in your going home package, or email it to them in advance so they can prepare their home for when the new kitten arrives.
Show Notes
Resource Mentioned in this Episode : Feline Husbandry by Niels Pedersen – this is an excellent reference guide that also includes great detail in regards to cattery design.
Check out this episode to explore a couple more go home bag ideas!
---
Educating Our Kitten Buyers
Our role as a breeder is to educate our buyers about kittens and cats. They're simple and elegant creatures, while complicated at the same time. The word "finicky" is a great word people use to describe them. Cats have preferences when it comes to everything: Food, water, litter, litter boxes, etc.
Helping your buyers understand a little bit about the psychology of cats will help them have a wonderful, nurturing relationship with your kitten for many years to come! This is a basic pet psychology course that you can offer to your owners, or even take yourself! It talks about body language and the psychology of cats.
Cat Breeder Sensei was created to start a POSITIVE Movement in the Pedigree Cat Breeder Community! We want the next generation of breeders to have more knowledge, more insight, and be more helpful to their peers. Join us in celebrating the fascinating world of breeding Pedigree cats and spread the word that WE WILL NOT ACCEPT NEGATIVITY. <3
Share this podcast on your social media accounts and don't forget to subscribe to the podcast
---
For More Information about Breeding Pedigree Cats, take a peek out our self-guided online course.