Once you have started your breeding cattery and have kittens available for sale, you'll need to have your cat breeder contract prepared. The contract is the document that you and your buyer will sign. The terms and conditions of the transfer of the kitten will be outlined in the contract.
In this podcast episode, we'll discuss the cat breeder contract and highlight some of the issues that you may want to include in yours.
The contract that cat breeders use is one that comes up very often after the kitten is at home. For example, if the kitten develops a health condition at 8 months old, the buyer will typically go to the breeder for some answers. This is when the contract comes into play and will solve any discrepancies about how to handle it. Side note: you can check out this podcast episode to learn more about DNA testing your kittens and mating cats for genetic issues to avoid as many genetic health conditions as possible. 🙂
As a Pedigree cat breeder, people will look to you for answers. They will also want to blame you for everything that goes wrong. Covering as many details in your contract in advance may help alleviate any discrepancies in the future.
Price, Terms, and Resolution
The elements of your cat breeder contract should include: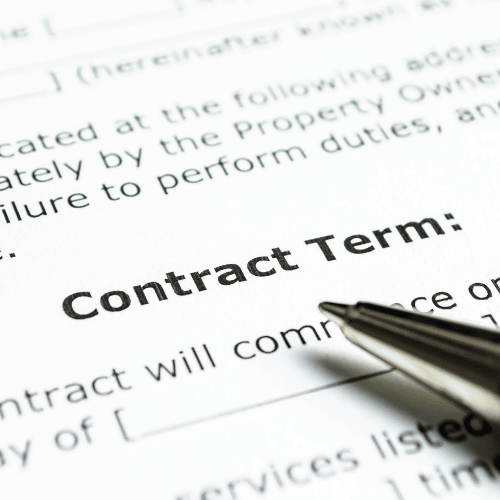 Price: What is the purchase price for the kitten? Are there additional costs for breeding rights? What is the required deposit? Is the deposit refundable or nonrefundable?
Terms: List all of the expectations of the buyer and the seller. Never assume that either party should "know" anything. Include your health guarantee, your go-home dates, and what is included with the kitten (Vaccines, toys, tests, etc).
Resolution: Outline the resolution options for each of the terms that you have listed. If the buyer is required to take the kitten to the vet for his own health exam within 24 hours, then list the result if this doesn't happen. If you are unable to provide something that you promised, list the resolution for that specific item.
The more clear the terms are spelled out, the better off both parties will be in the event of a disagreement. The contract is really only pulled out and referred to when there is a disagreement. So be sure that you are protecting yourself, and covering all areas.
Lawsuits Over the Cat Breeder Contract
We live in a sue-happy world and when people can't reach an agreement, the first thing they resort to is "taking it to court". While this sounds like an easy option, it's not quite that simple. It costs money to hire an attorney and initiate a lawsuit. In order to be seen in front of a judge, there needs to be some compelling reason why anyone would want to do that.
Are Cat Breeder Contracts Enforceable?
While people are quick to throw the threat of suing others, ultimately what people want is a solution. Practice on finding the place that works for both you and your buyers. Make sure that your breeder contract reflects those terms. Then stick to your guns and use the contract to solve disputes.
It will always be a more pleasant environment when everyone can work together to find resolve in any situation. This not only goes for cat breeders, but generally everyone in your life. When the time comes and you're approached by a buyer that is unhappy, having a strong contract that was agreed to in advance should help you both reach an agreement quickly.
It's only when something is unclear in the contract that things can go sideways real fast. This is when you find yourself in court. Ultimately, the cat breeder contract is enforceable for anyone who is willing to pursue it in a court of law. This is why we have contracts signed in the first place.
Encourage Your Buyers to Read the Contract in Full Before Signing
People that are buying a Pedigree kitten are very excited. They may feel a sense or urgency to reserve the kitten they fell in love with before someone else does.
Encourage every one to read the contract in full and make sure that they agree to everything before they sign it. If you make your contract available on your website, then you can always direct people there first.
Selling To A Breeder
If you plan on selling a kitten to another breeder, make sure you check out this podcast episode first about selling a kitten with breeding rights.
---
The Complete Guide to Breeding Pedigree Cats has a Sample Cat Breeder Contract that you can download and use in your cattery. Sign up for the course today and start your online training on how to become a successful Pedigree cat breeder.
Cat Breeder Sensei was created to start a POSITIVE Movement in the Pedigree Cat Breeder Community! We want the next generation of breeders to have more knowledge, more insight, and be more helpful to their peers. Join us in celebrating the fascinating world of breeding Pedigree cats and spread the word that WE WILL NOT ACCEPT NEGATIVITY. <3
Share this podcast on your social media accounts and don't forget to subscribe to the podcast