Wisdom Panel is a company that performs DNA testing for your Pedigree cats. There are multiple reasons why you should be testing all of the cats that you are in your breeding program. The test screens for genetic diseases as well as physical characteristics (i.e., carriers of dilution, gloving, and non-agouti). With these results, you can make informed decisions when it comes to mating and pairing your cats.
In this episode of Cat Breeder Sensei Says, we'll talk with Annette Louviere, a Doctor of Veterinary Medicine with Wisdom Panel. She'll explain the benefits of using Wisdom Panel in your cattery. If you're not testing your cats yet, or are thinking about starting your own breeding cattery, learn all you can about screening your cats using this process.
Optimal Selection Feline Testing
You can use the DNA testing kit before you ever obtain a new cat for your breeding program, or when one of your own kittens is a potential for breeding. When you learn how to breed cats, you'll find that testing is an essential part of your process.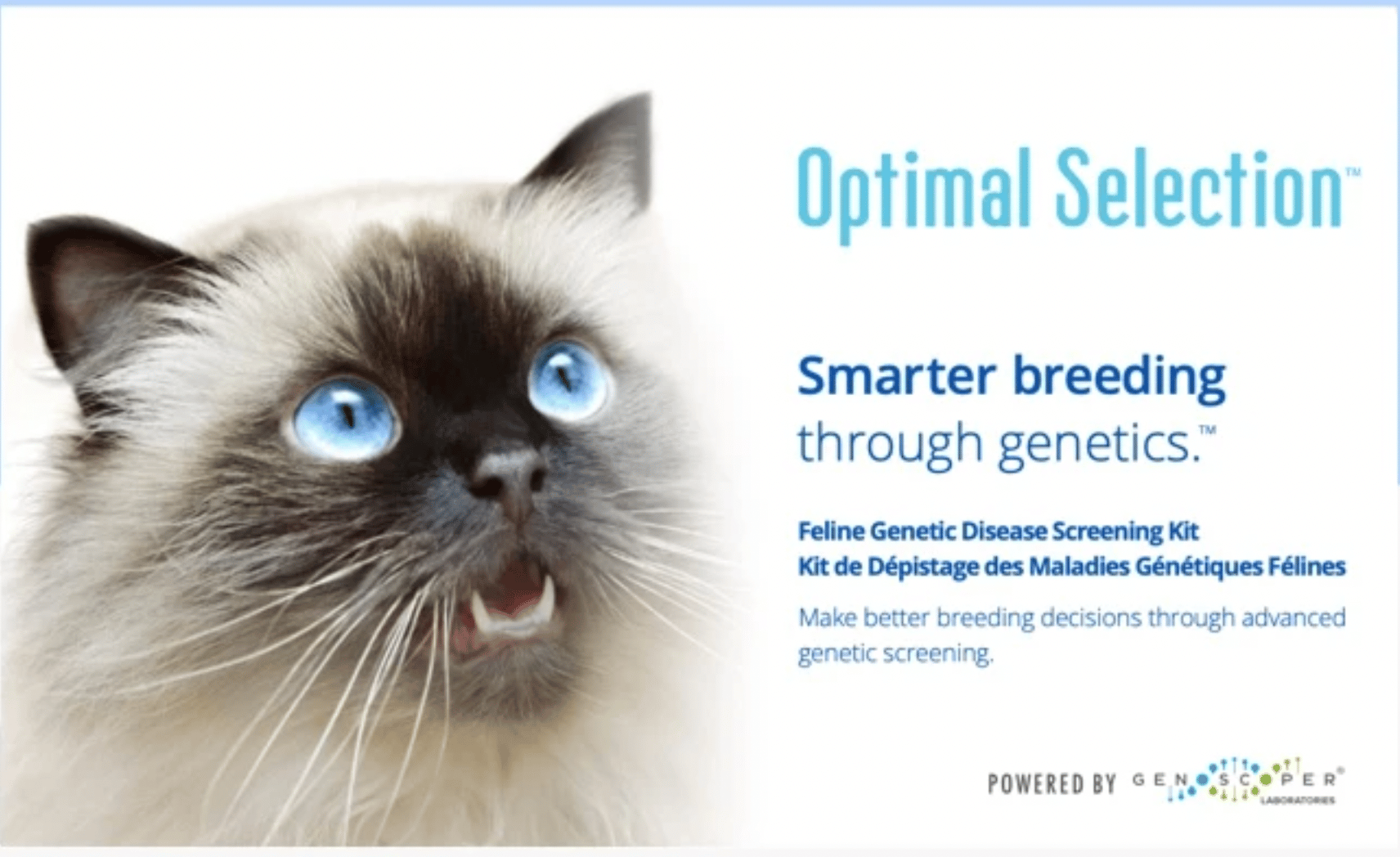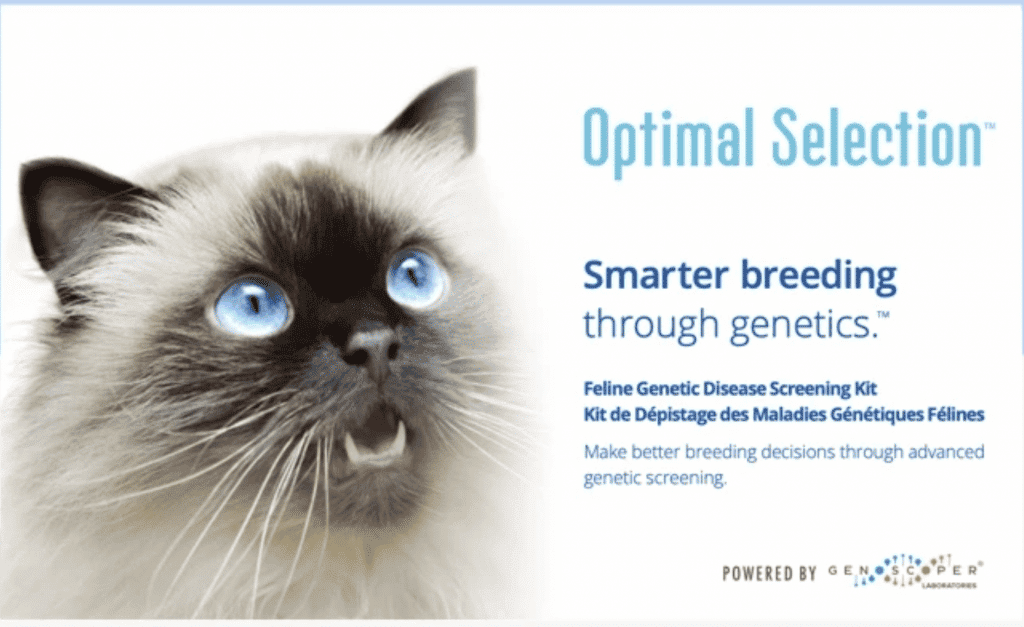 Below are partial examples of DNA testing results on a Maine Coon cat. This example is actually used in the Complete Guide to Breeding Pedigree Cats, in the Genetics lesson. How to read the report and decipher the information is discussed in the course.
Sometimes we have to make tough decisions by retiring our Queen if something turns up in the DNA that isn't satisfactory.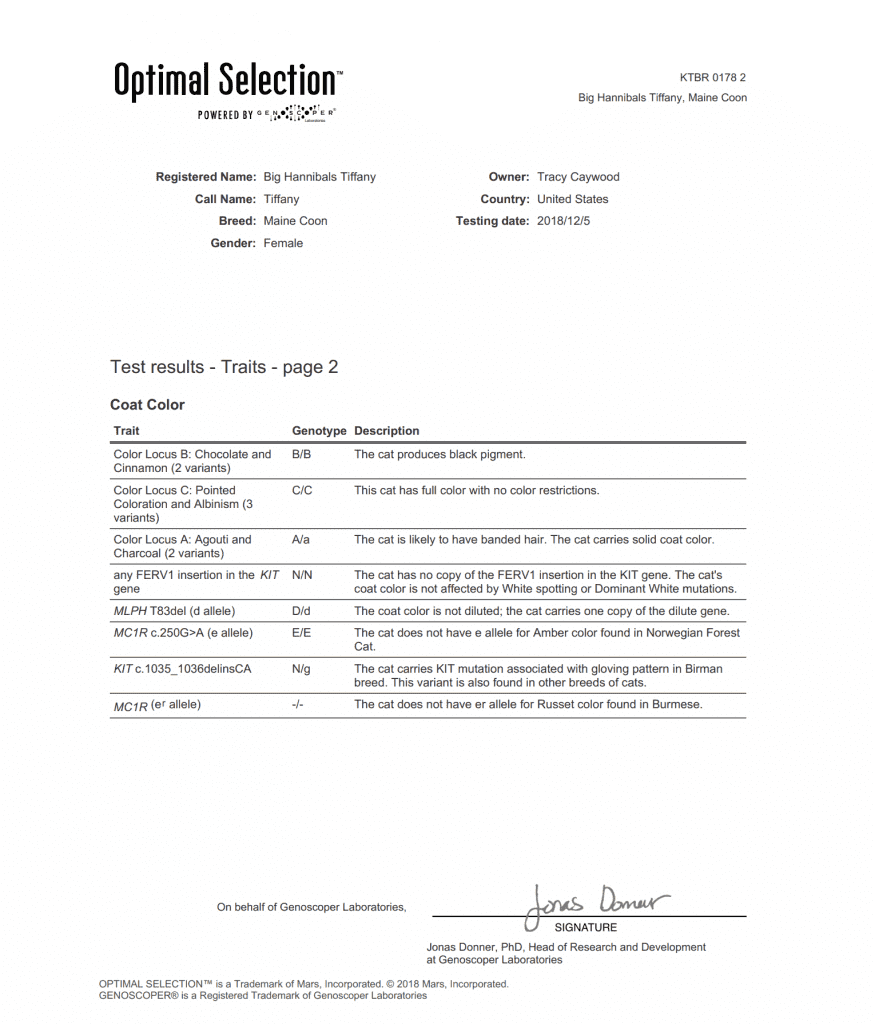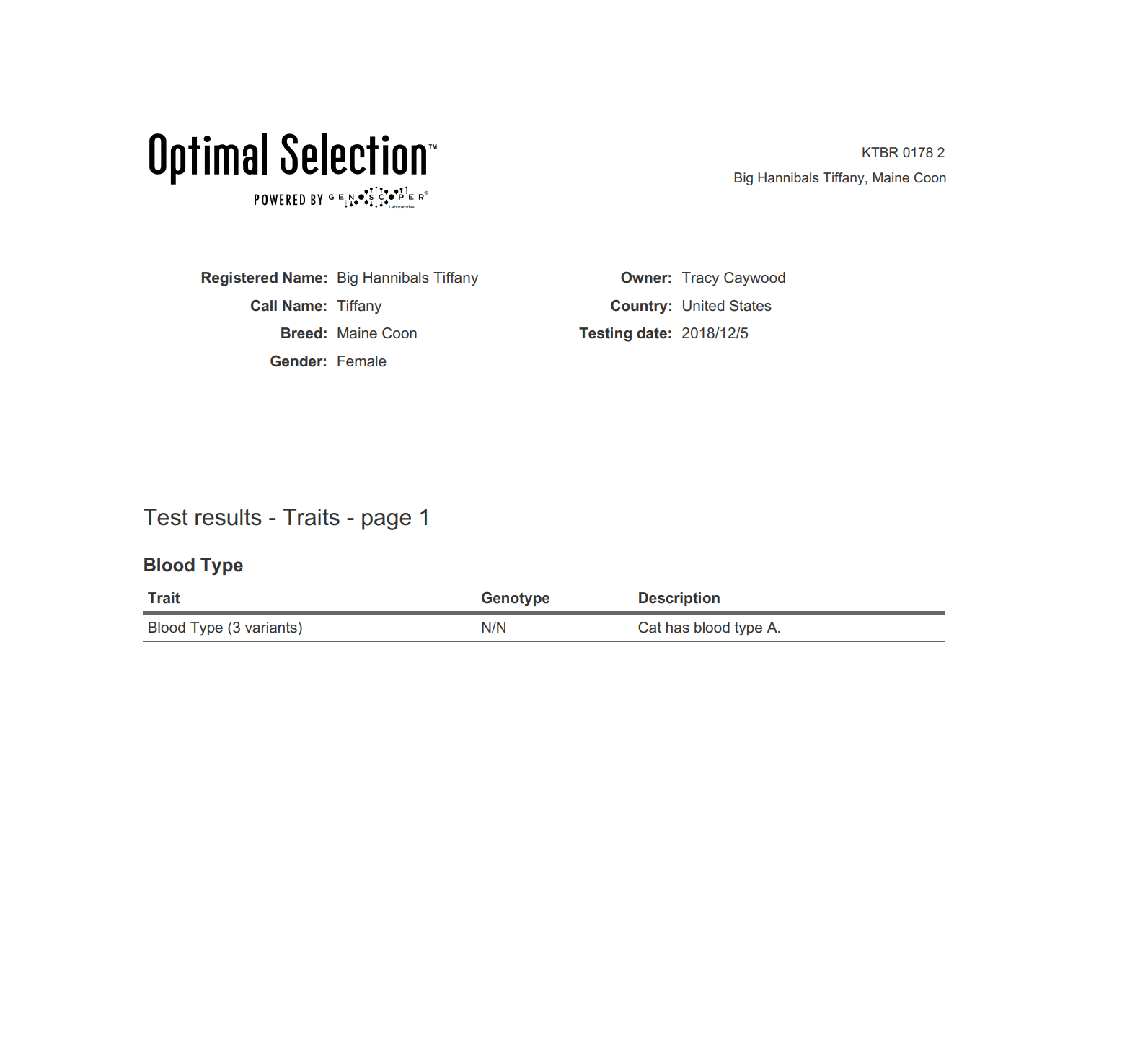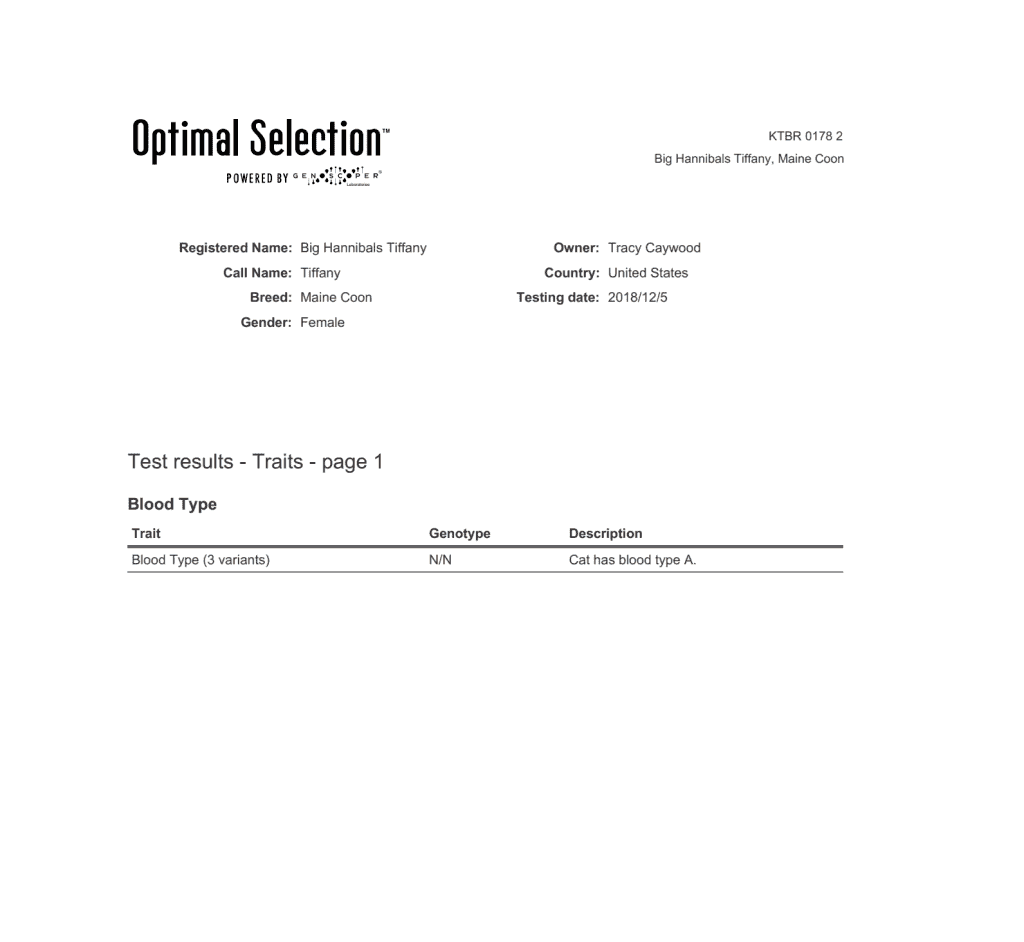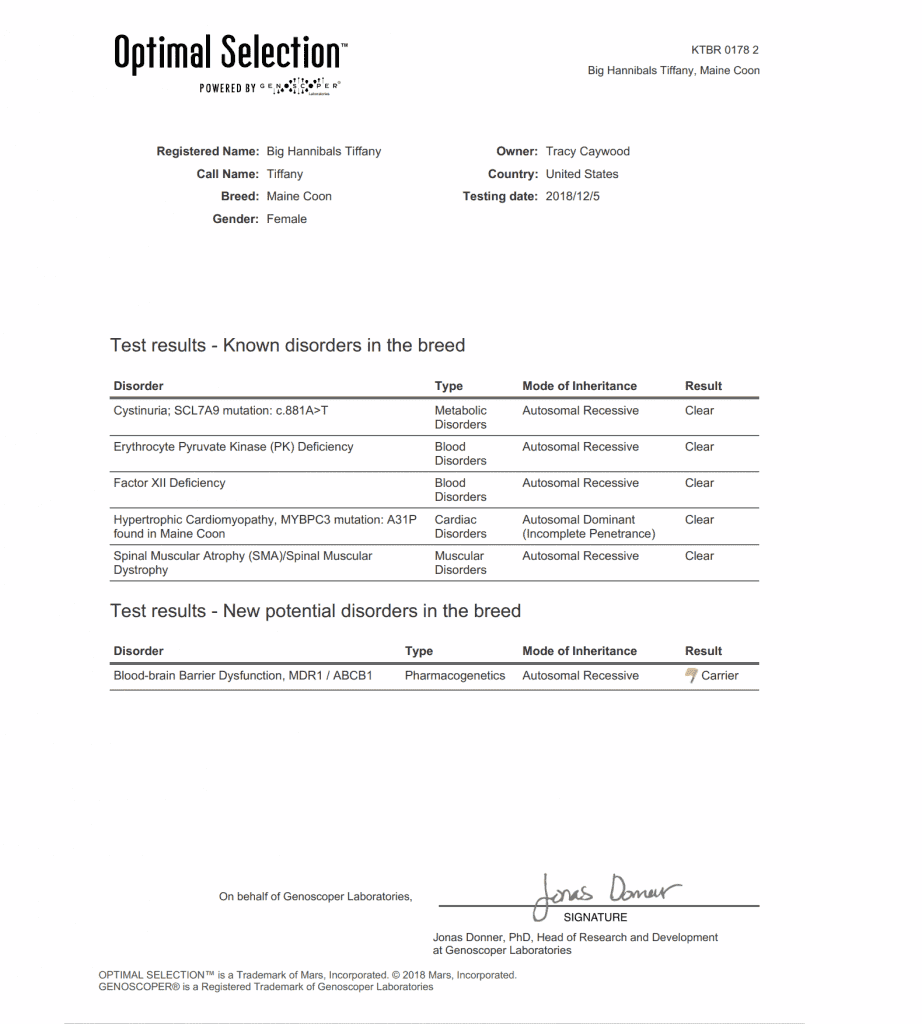 Cat Breeder Sensei was created to start a POSITIVE Movement in the Pedigree Cat Breeder Community! We want the next generation of breeders to have more knowledge, more insight, and be more helpful to their peers. Join us in celebrating the fascinating world of breeding Pedigree cats and spread the word that WE WILL NOT ACCEPT NEGATIVITY. <3
Share this podcast on your social media accounts and don't forget to subscribe to the podcast
---
Test Your Knowledge About Breeding Pedigree Cats
This is a fun little quiz to see how much you know about breeding Pedigree Cats. Take the 20 Question quiz and see how you score!